Real Estate Appraisers Errors and Omissions Insurance

Highlights: Real Estate Appraisers (E&O) Errors & Omissions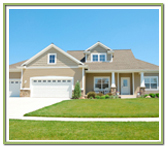 Coverage available in all states except Alaska, Louisiana and New York
Simple one page self-rating application or apply online
Coverage for Residential and Commercial Appraisals
Low Minimum Premiums

NO additional membership fees

required to purchase insurance

Real Estate Appraiser trainees

may purchase this insurance if the trainee has passed their initial exam.
Policy limits to: $1Million / $2Million
Full Prior Acts coverage is available
Deductible:$500.00 per claim / $ 1,000.00 Aggregate
The policy includes insurance for

claims brought by lenders

Claim expenses are provided in addition to the policy limits

NEW

- Extended Reporting Period Options available for Retirees and Disabilities

Additional Information:
For Real Estate Appraisal firms with 2 or more Real Estate Appraisers wanting a quote for the firm, contact our office at 800-336-5422 for a premium estimate.
If you require Real Estate Errors and Omissions Insurance for employees, higher policy limits or Insurance for Real Estate Sales or other Real Estate activities please Click Here to obtain the application for Real Estate professionals.

This document has been prepared for illustrative purposes only. The policy will govern the terms and conditions of the insurance coverage that is provided.