Mortgage Brokers Errors and Omissions Insurance
The Herbert H. Landy Insurance Agency offers Errors and Omissions Insurance to Mortgage Brokers and Bankers.
Highlights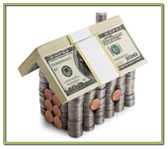 Coverage is available through select insurance providers rated
A or better by A.M. Best

Limits up to $10,000,000 available for eligible firms
Risk Management and Loss control services available
Options for separate limits for defense and indemnity
Coverage for independent contractors
Personal Injury Coverage
Spousal Coverage
Disciplinary Proceedings Coverage
Programs for commercial lenders and distressed risks available




Now Offering Surety Bonds:
For More Information Contact:
Michaele Magnuson
Tel: 781-292-5420
Fax: 800-344-5422    
Direct Fax: 781-292-5520 
Email: Michaele Magnuson
This document has been prepared for illustrative purposes only. The policy will govern the terms and conditions of the insurance coverage that is provided.