Cybercrime & Crime Insurance Programs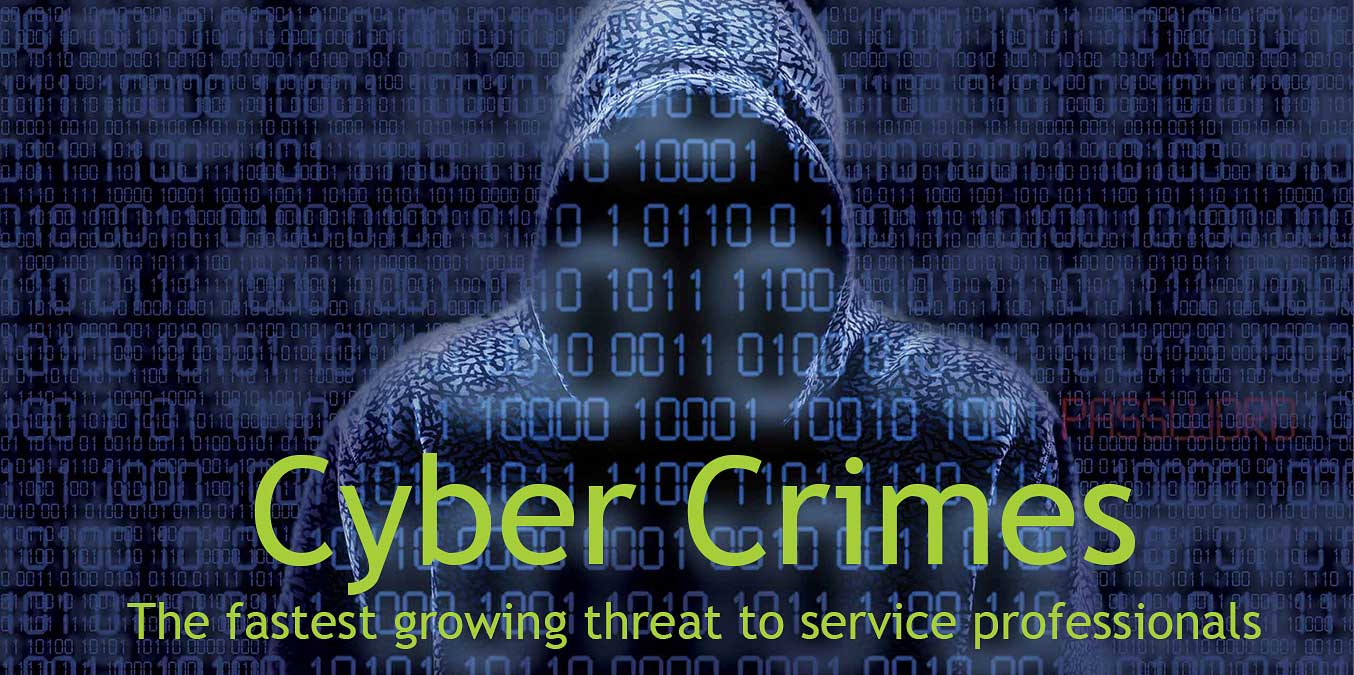 For Accounting Practices, Law Firms, Real Estate Brokerages, Appraisers, Insurance Agencies, Title Agents & Other Service Professionals
Consequences of Cybercrime can be Costly
Civil & Regulatory Fines - Lawsuits - Notification Costs - Credit Card Monitoring
Replacement of Stolen Funds - Ransom & Extortion Expenses - Credit Card Industry Fines
Forensics - Data Restoration - Loss of Productivity, Clients & Reputational Damage
Cybercrime damages exceeded $3 trillion in 2015 and will reach $6 trillion dollars by 2021, while global ransomware damage costs exceeded $5 billion dollars in 2015. In addition, over half of cybercrime is related to human error – Failure to Log Out, Unsecured WI-FI, Poor Password Security, Insufficient Verification of Money Transfers, etc, allowing easy access for cybercriminals.
All businesses need to protect themselves from the expenses that can occur as a result of 1st and/or 3rd party data theft and ransomware, inadvertent/illegal loss of funds, or all of the above. To help you develop an affordable and effective insurance plan to protect your business and your assets, please choose the category that best fits your insurance protection needs.
No business or non-profit organization is immune from the threat of computer crime and electronic fraud incidents resulting in the theft of confidential client information, funds and other sensitive data. Cyber and Crime Insurance policies can protect an organization in the event of the many types of criminal activity, including:
Data Theft/Ransomeware - Cyber Risks
Unauthorized Access and Theft of Privileged Client Information or Employee Information or Other Confidential Personal & Corporate Data
Ransomware & Extortion
Corporate Espionage, Including From Former Employees


Please return the completed application to us via fax or e-mail to info@landy.com
Loss of Funds - Crime Risks
Theft of Escrow, IOLTA, ERISA or Trust funds through Unauthorized Transfers, Wire Fraud or Social Engineering
Unlawful Access to Credit Card Payment Systems
Employee Dishonesty & Fiduciary Misconduct, Including Embezzlement, Misappropriation of Funds or Property Theft


Please return the completed application to us via fax or e-mail to info@landy.com
Not Sure or Need More Information?
Contact Us at info@landy.com a or Call 800-336-5422 for Prompt, Knowledgeable and Professional Service.